Greetings Friends,
The current conditions in our country demonstrate that 2020 must be a call towards transformational change. Women will be at the helm of this monumental change in America. Women have always created solutions that strengthen communities, businesses, and homes.
The women featured above have all been on the Voice + Visibility stage over the last two years. It has been our honor to elevate their leadership and I hope you familiarize yourself with their work.
As a Florida based, female-owned business, we are continuing to navigate COVID-19 and how to responsibly deliver our mission to create diversity, equity, and inclusion solutions. For now, we've decided to continue to deliver all of our events and services online.
We launched our Bridge Builders: White Racial Identity & Responsibility, Together Towards Anti-Racism Workshop in June. This morning, we completed our third training. I am inspired by the work our Bridge Builders participants (approaching 100 and growing) are undertaking as they examine their Whiteness, privilege, and commitment to becoming anti-racist. We are here to offer solutions and tools for you.
"This workshop afforded me an incredible opportunity to learn and reflect upon my own experience and how I can do my work better. I particularly found value in the tools that helped me understand the different forms of racism. The sample dialogue for difficult conversations were invaluable. I would recommend this class for anyone. Thank you!"
Susie Bowie
Executive Director, Manatee Community Foundation
Sign up today for a Bridge Builders training or private consultation: https://voiceandvisibilitywomenssummit.com/bridgebuilders/
SoGal Sarasota
This month we were pleased to showcase two initiatives as SoGal Sarasota Chapter Leads. SoGal's mission is to close the diversity gap in entrepreneurship and venture capital. It is the largest global platform for the education and empowerment of diverse entrepreneurs and investors.
1. SoGal Black Founder Startup Grant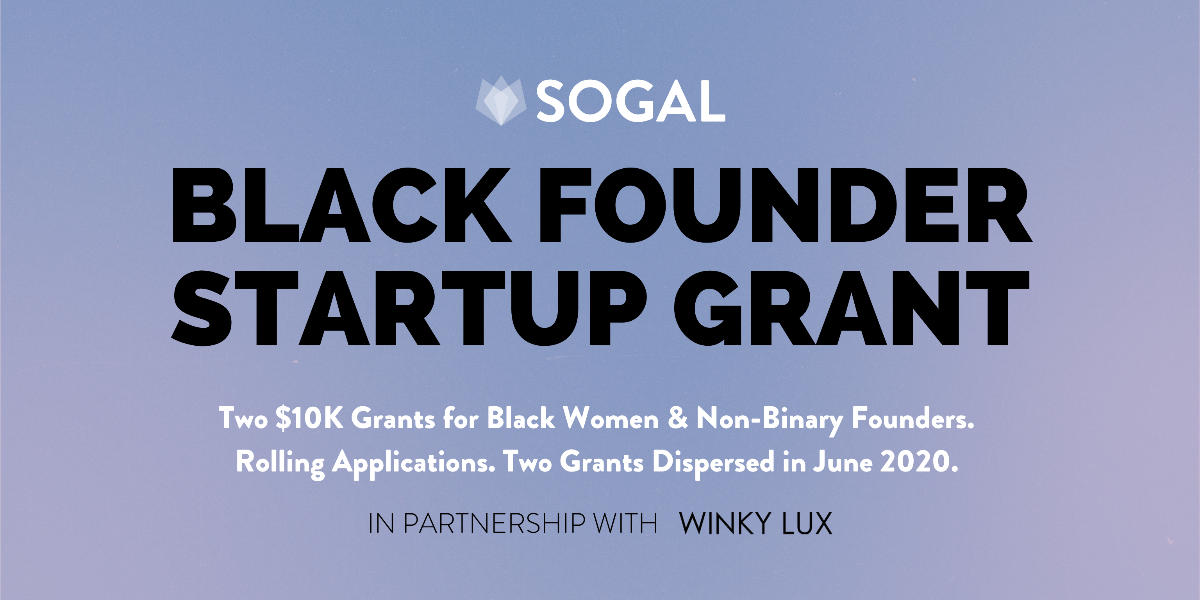 Apply for Black Founder Startup Grant Here
2. Innovation, Collaboration & Inclusion: Fireside Chat Featuring Dr. Simi Ranajee
KNOW Book + Tribe Diversity Advisory Board
Shannon has been announced as a KNOW Book + Tribe Diversity Board Member
"I'm pleased to be working with the KNOW Book + Tribe Founder and CEO Sarah Benken, and the esteemed advisory board members as we equip the KNOW Book + Tribe community of Women in Business with best practices in Diversity, Equity, and Inclusion."
-Shannon Rohrer-Phillips
Voice + Visibility Women's Summit
It is "ALMOST-OFFICIAL", we have 5 fierce speakers lined up for our 2nd Annual Voice + Visibility Women's Summit in Sarasota, FL on 2.9.21 at the Hyatt Regency, Sarasota. These speakers represent the type of bold, diverse commitment to empowering women, communities, and businesses that are so desperately needed, now more than ever. We are extending our VVWS Speaker announcement timeline to 9.1.20 as we consult our VVWS Executive Advisory Board. We want to ensure we can execute the best health, safety, and event practices at the summit in light of the COVID-19 pandemic, CDC, and Florida guidelines. Empower. Expand. Elevate. Please submit sponsorship inquiries here: https://voiceandvisibilitywomenssummit.com/sponsor-form/
Voice + Visibility Women's Fund
Our Voice + Visibility Women's Donor Advised Fund at the Community Foundation of Sarasota presents an opportunity for those seeking to invest in diverse female leadership. A portion of our company proceeds are invested in this fund along with the generosity of private donors. If you are interested in becoming a donor to this fund please contact ashley@shannonrohrerphillips.com
Gulf Coast Impact
Check out Shannon's recent interview by Gayle Guynup in the Content Connections, Gulf Coast Impact Newsletter.
https://voiceandvisibilitywomenssummit.com/2020/06/30/interview-with-gayle-guynup-shannon-rohrer-phillips/
Shannon's 4 H's for Cross-Cultural and Interracial Work
These are the 4 H's that I share with our Bridge Builders Class: Humility, Heart, Humor, and Hope. They have become my secret sauce to living, loving, and working cross-culturally. Feel free to share them and practice them on your path:
Here's to Progress,
Shannon